How can Home Solution Services help you? Have you've fallen behind on your mortgage payments due to some hardship? We can offer you another resource buy purchasing your home before you lose your home.
You're not alone – many experience such life-altering changes, such as job loss, death, or divorce, and leaving you to face the possibility of foreclosure. The good news is, we can help! We can offer an alternative solution, by purchasing your home before it goes to auction even if you owe delinquent taxes as well as a 2nd trust deed. This solution will prevent you from ruining your credit and alleviate the anxiety and stress of losing your home.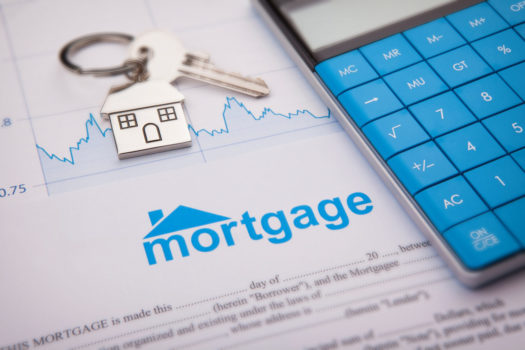 COMMON MISTAKES:
One of the biggest mistakes that homeowners make when faced with a foreclosure situation is that they wait too long! In fact, they decide "not to decide". By that, we mean that often times, fear, anxiety, and many other emotions often prevent people from taking any action at all. We laid out some common mistakes we have seen others make when they found themselves in this situation.
#1: Thinking my existing lender will help me with a refinance in time – How many stories have we all heard about the couple with a home that went into foreclosure with the bank still "reviewing the documents for a decision?" Often lenders lure in unsuspecting homeowners with a promise that your payment will go down, only to get to the closing table and find that you didn't have sufficient documentation to "qualify" for that lower rate program, and now your loan and payment have both gone up, or worse, you can't qualify at all and you have lost all that time.
#2: Hoping the lender will forgive the back payments on the loan – The truth is that lenders will often enter into a forbearance agreement with the homeowner, but that agreement does not forgive back payments or lower the monthly payment, in fact, it increases it. You may be required to make up those back payments over a short period of time, say 6 months or a year. Can you handle the increased payment? Are there any other options to stop foreclosure? WHO can guide you through the maze – consultation with a National Prevention Center affiliate is free of charge and there are no obligations on your part.
#3​: ​Thinking that listing the home is a guaranteed sale – Realtors do sell the majority of properties in the market. While you may know of someone who listed with a realtor and they sold in a short time, the reality of the market today is that no one can guarantee the day they can close or if the buyer they find can even qualify for a loan. How many of us personally know someone who has thought they had the house sold through a realtor only to find out that the deal fell out of escrow maybe even more than once. Not even the best realtor can guarantee you when the home will sell, and remember, time is working against you. In many situations, homeowners in foreclosure opt for the sale to a professional company and avoid all the waiting and risk of a conventional sale. Many of the National Prevention Center affiliates are companies in the business of property acquisitions and home buying. From there you can either call them or submit an online request for a free confidential consultation. This is the best step towards understanding your situation and your options.
#4: Thinking your credit is ruined – The foreclosure stays on your record for many years and can impact future borrowing, employment, insurance rates, etc. Remember, being late on 5, or even 10 mortgage payments is much less detrimental to your credit than losing the house to foreclosure. You should prevent that from happening by all means. We can help you with your options that may be available to you.
#5: Thinking that all investors provide the same services and solutions – While an investor may be the way to go, there are a tremendous number of people who typed the word "investor" on a business card, and that is their only qualification to help you. Don't let your future rest in the hands of someone who does not understand the foreclosure process, let alone point out your real options.
#6: Thinking that it's too late – Until the minute of the sale, the fact is that you may have more options than you think. Don't let this thought keep you from reaching out to the right person who will give you the real picture of your situation. We are here to help.
#7: Thinking that giving up is the best choice – Don't make the mistake far too many have chosen for themselves and their families. Giving up on your home and your family is something that should not be considered except as a very last resort. If you haven't taken the chance to speak to a local affiliate, do it now while you still have time to see what other options are at your disposal.
Don't wait, let us help! Contact Home Solutions Services, we can offer you the solution for your home that you've been looking for.
Email: ​hsservices51@gmail.com​ Robert Soto (760) 473-1660 or Emily Yarush (760) 977-8198